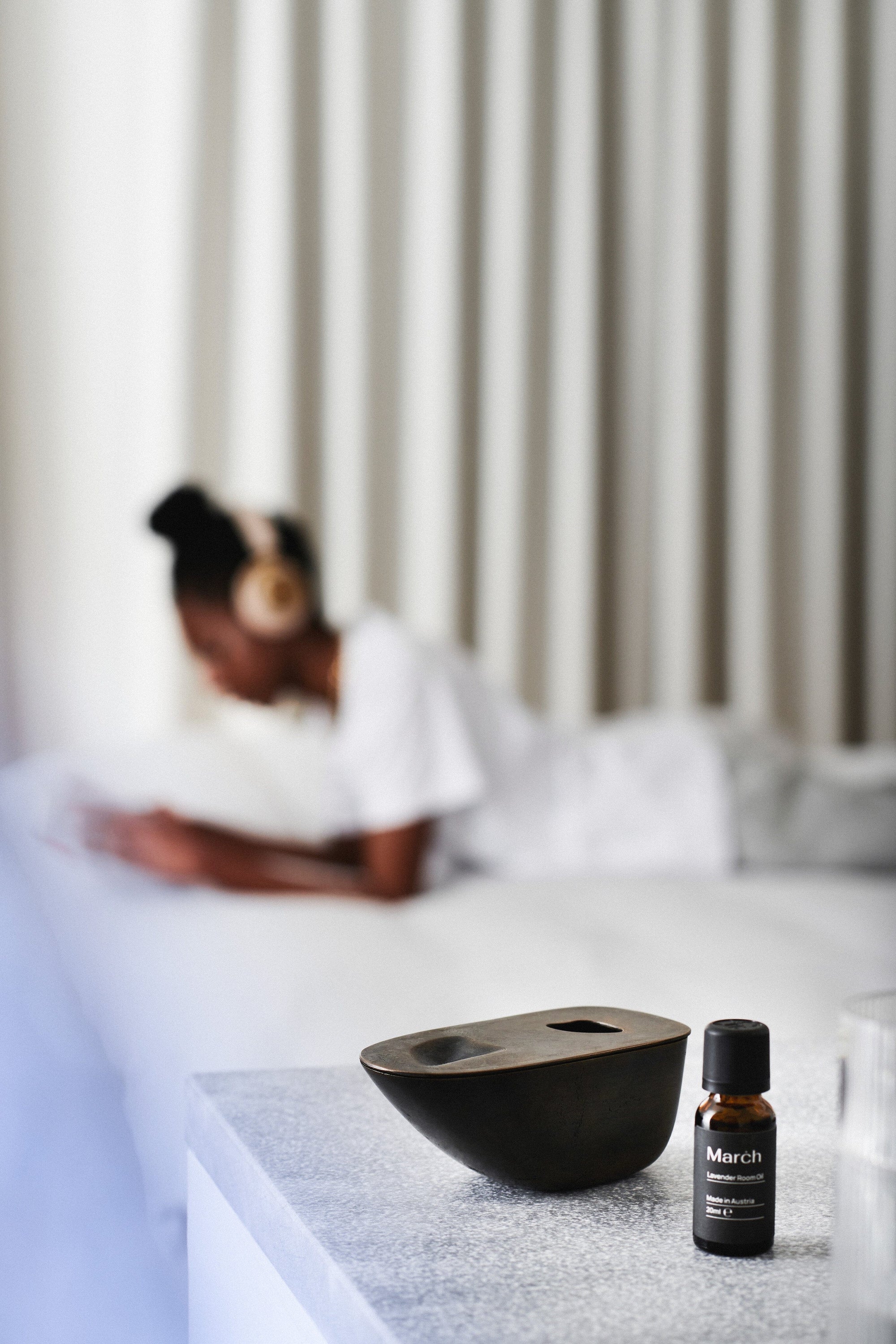 When bronze meets lavender
Autumn is here and calls for cozy evenings at home on the couch. A cup of tea, a good book and the scent of lavender in your living room create a cozy atmosphere. Our Bronze Oil Burner brings the wonderful scent of lavender into your living room, preferably together with our Lavender Room Oil .
The Bronze Oil Burner is made by hand. In the casting process, bronze ingots are heated in a special furnace, the bronze liquefies at a melting point of approx. 1,100°C and becomes a lava-like, luminous liquid. The liquid bronze is then poured into the prepared molds by hand using a trowel. A mold is prepared for each of our Bronze Oil Burners - this makes each fragrance bowl a bit different and therefore unique. The bronze hardens in the molds and forms into the boat-like shape of our Bronze Oil Burner. When they have cooled down, we personally collect the Bronze Oil Burners from the art foundry, as they are made in Styria.
We are looking forward to a cozy autumn time at home, smelling of lavender and are therefore also happy about one or the other foggy day. Because this means time to relax. Time for yourself.