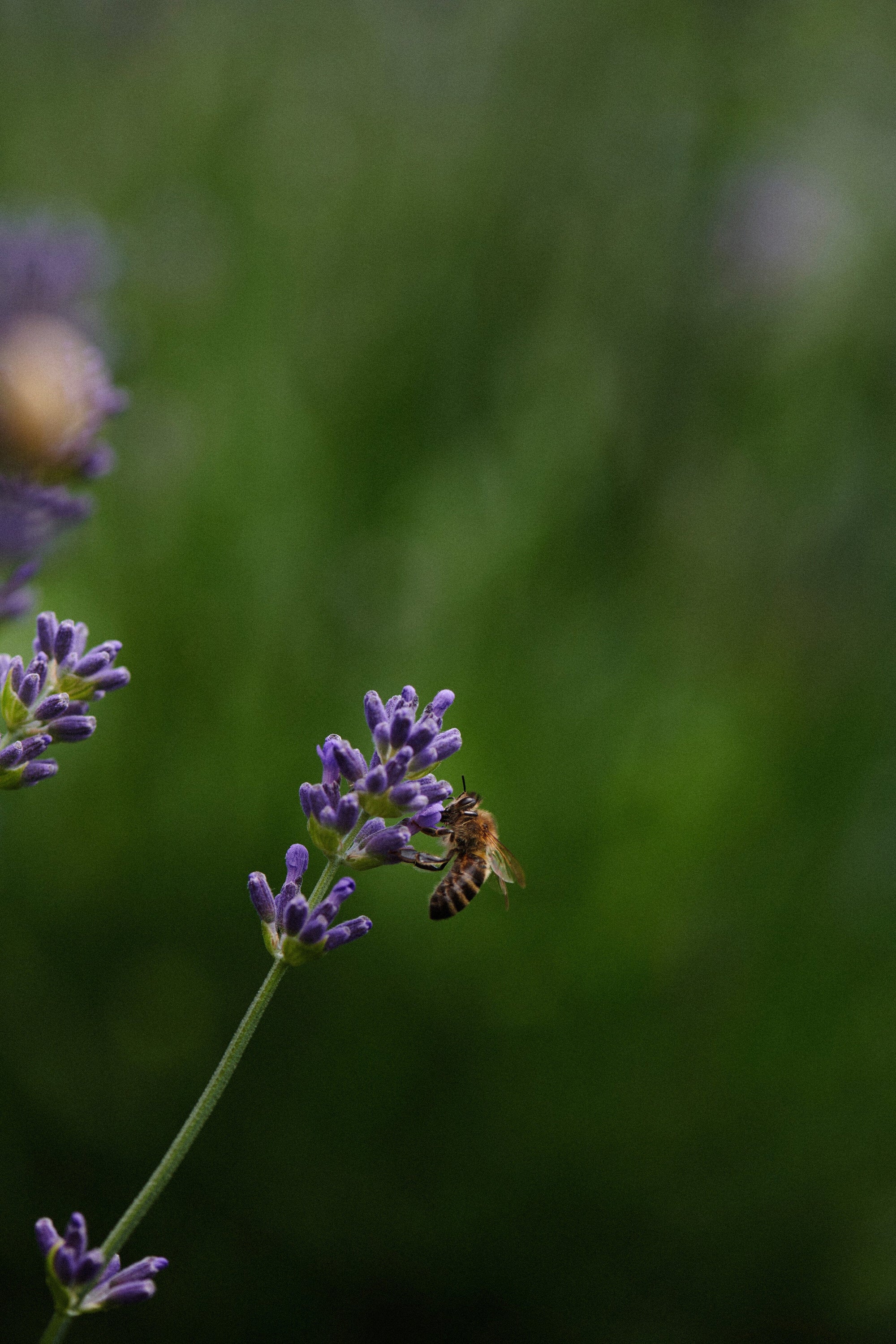 What we learned about lavender cultivation
In 2020 we planted 1,000 lavender plants on our farm in Weiz in eastern Styria. In 2021 we expanded the field with another 3,000 lavender plants. Luckily, the real lavender is winter-proof and can therefore also thrive well on the slopes at 700m in Haselbach. Our lavender from last year survived the winter very well.
Here are some points we have learned in the course of our lavender cultivation:
Sunny slopes
Our lavender loves sunny days and has developed magnificently, especially in spring. It is therefore not surprising that its European homeland is the coastal regions of the Mediterranean. Warm slopes along the Mediterranean coast to Dalmatia and Greece as well as Tuscany are the original home of lavender.
permeable soil
The permeable soil in Haselbach was essential for the development of our lavender. Waterlogging destroys the lavender, so loose and stony soil is very important. Otherwise, one option would have been to mix the soil with sand or gravel to create an ideal condition for the lavender plants.
cut
It is important to observe the lavender closely. Plants should be pruned back early in spring when it is no longer frosty. It is important to ensure that you do not cut too deeply into the wood, about two thirds of the plant can be cut off here. The second cut should be made shortly before the lavender has finished blooming, so the long flower stalks should be cut off here for a second bloom. This corresponds to about one third of the plant.
heyday
As far as the flowering time is concerned, it can often be there very quickly, depending on the weather. We harvested the lavender by hand in mid/end of July. We then dried the buds in the barn for ourLavender Dried Duo-Packs . We tied the lavender into small bouquets and hung them upside down. As soon as the flowers fall off easily, it is finished drying.
We look forward to hearing more about your experiences with your lavender plants as well. Just write us here .