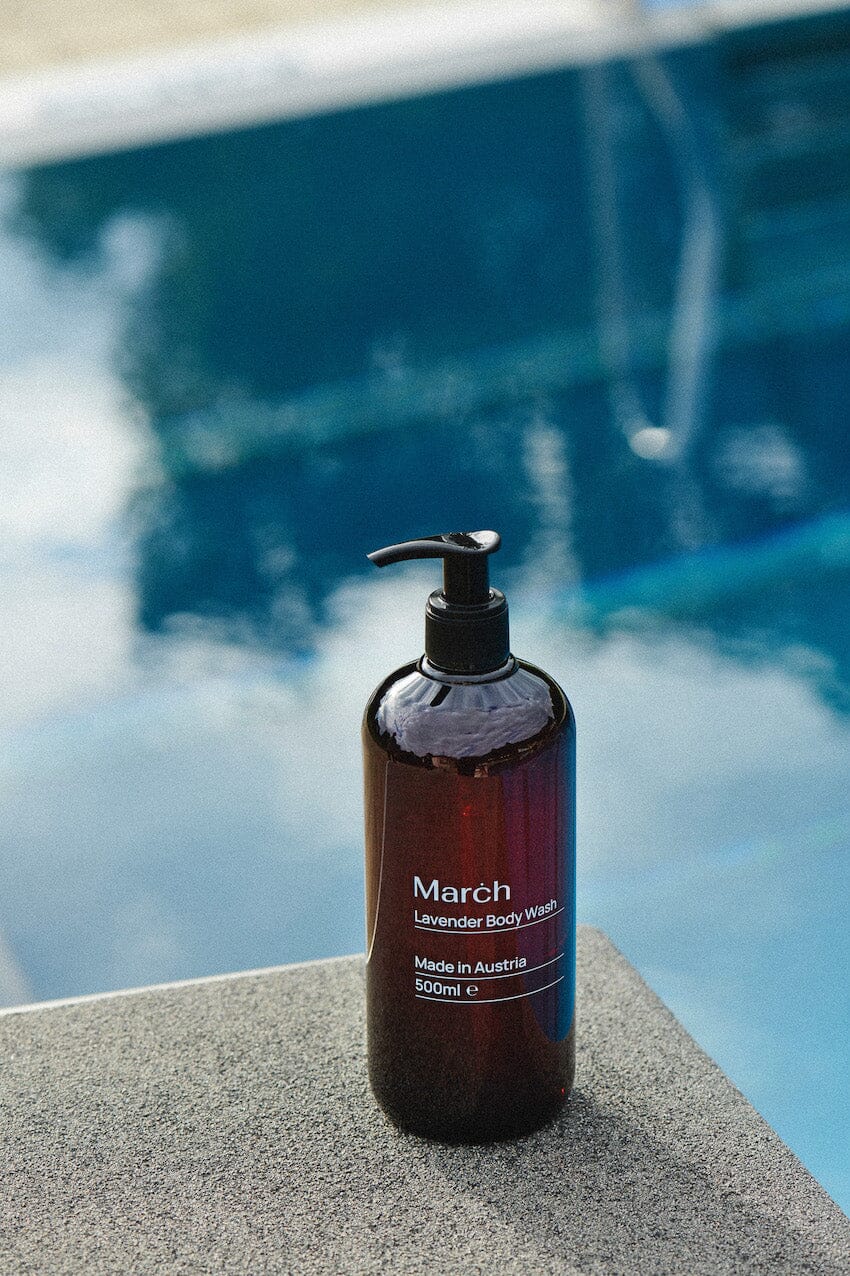 What fries and ice cream have in common with March
Spring is coming. The days are getting longer, the birds are chirping happily and the first ice cream is being eaten. Speaking of ice cream, our spring 2022 campaign took place in a special place from our childhood: the swimming pool in our home town of Weiz (Weiz is also where our lavender grows). We spent seemingly endless days in the Weizer Bad, enjoyed fries and packed all our courage for our first jump from the 3-meter tower.
What we were not so aware of back then: our skin needs care - whether on dry winter days or bright summer days. That's why we only use high-quality ingredients and organic lavender oil in our products to care for your skin and calm your mind. Our Lavender Body Wash offers you this experience not only in an elegant design, but also in the sustainable rPET bottle.
It was a special feeling to return to this place as part of our campaign, which is associated with so many wonderful experiences. A place that doesn't seem tranquil at first glance, but it's nonetheless a place that calms the mind in its own way. You can switch off and simply drift with your favorite ice cream.
PS: You can find more of our campaign at the Weizer swimming pool on our Instagram, Facebook and Pinterest account @march.care.