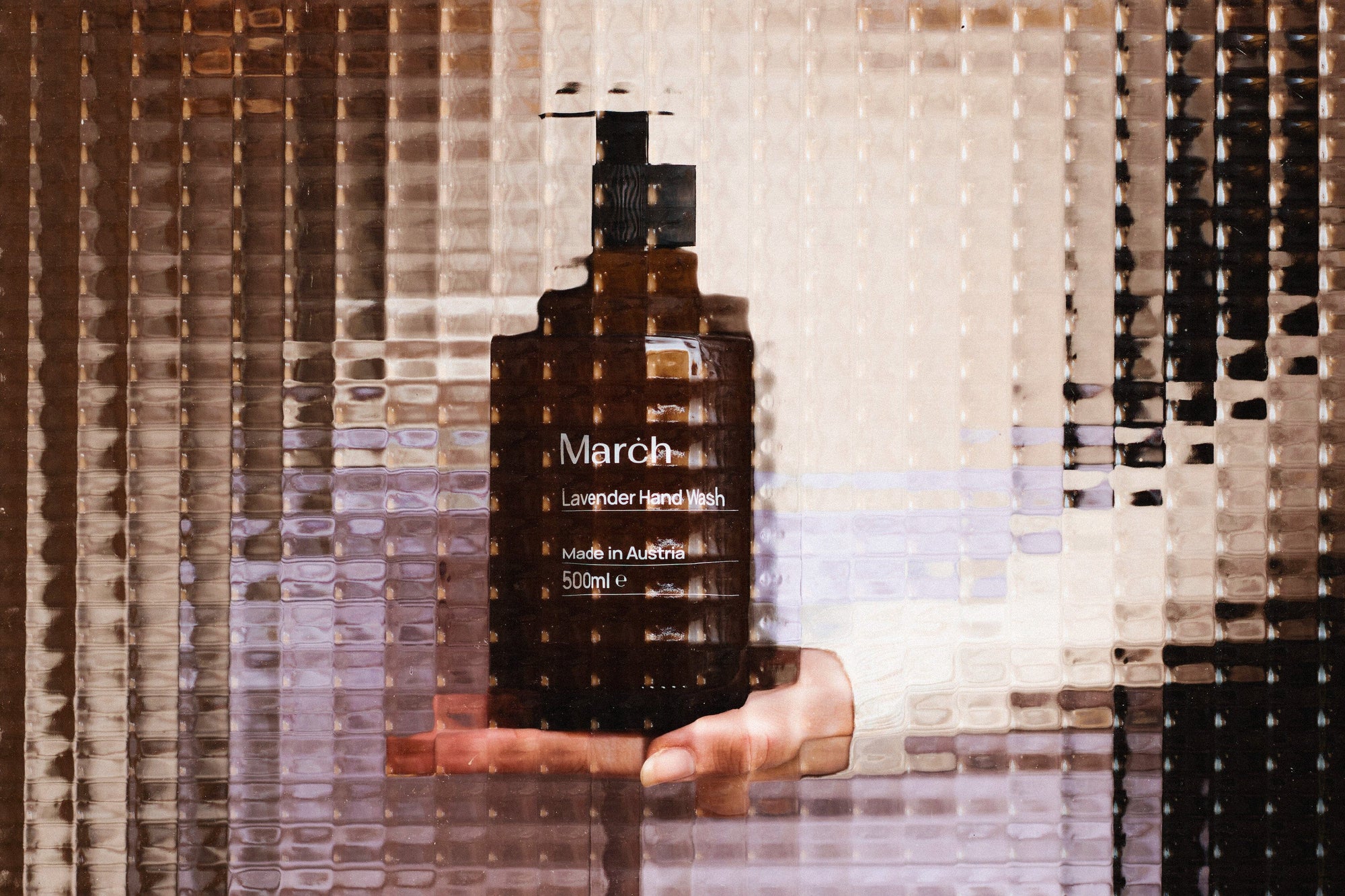 Why we chose glass to package our liquid soap and oil
We want to make all our decisions in a sustainable and fair manner towards our fellow human beings and nature. When it comes to packaging, as is so often the case, there is no ultimate wisdom.
What we do know, however, is that our soaps not only remain on the skin with a gentle scent of lavender, but that our bottles will continue to exist creatively both inside and outside our own four walls. As a flower vase, as a glass for the homemade syrup or for your own individual solution.
In addition, our soap should end up on your skin pure and without softeners or microplastics - we can only guarantee that 100% with glass. When the point has come, you can simply throw our glass bottle into the used glass container and thus clear the way for reincarnation into the new glass. Because glass packaging produced in Austria consists on average of all colours, shapes and sizes of 2/3 waste glass.