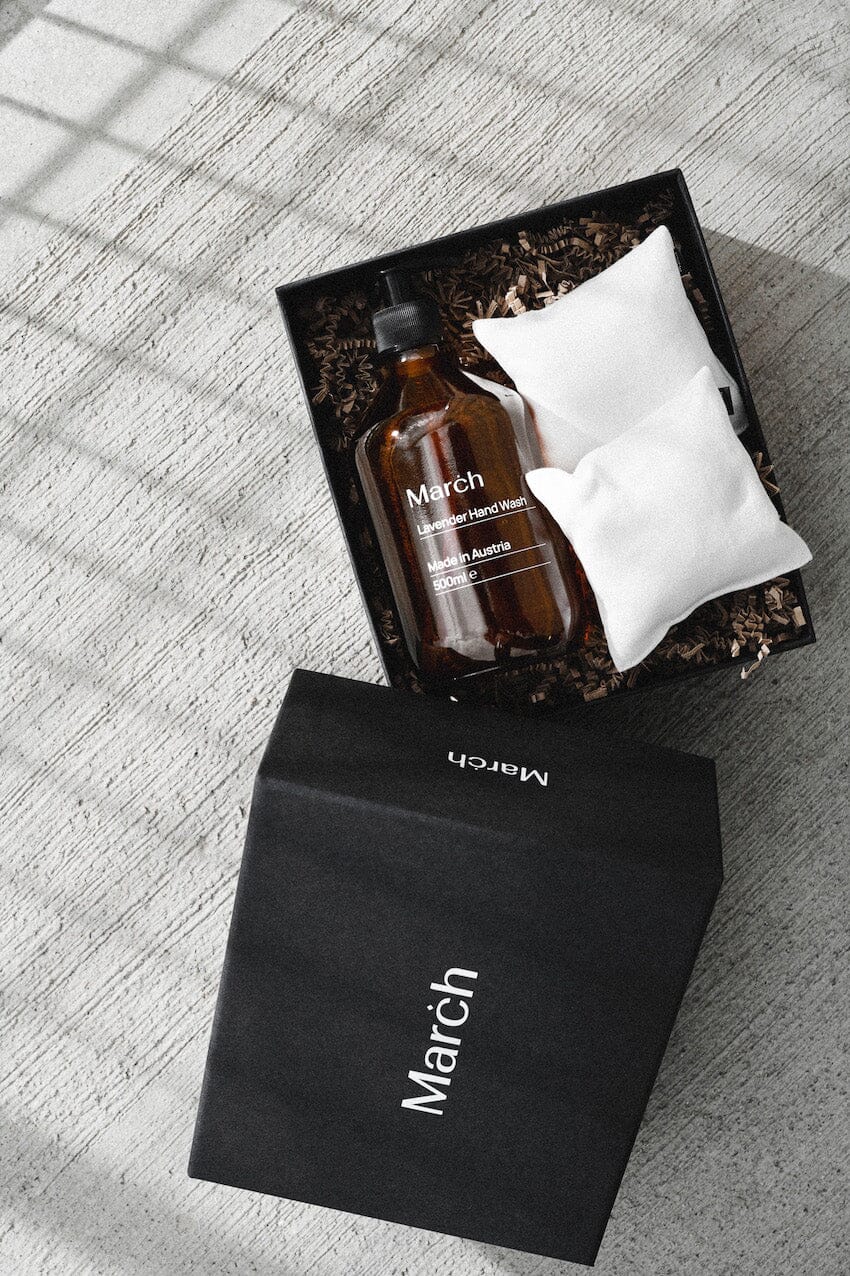 March makes gift giving easy
Finding the right gift is often not easy. It doesn't matter whether it's for a birthday, for Christmas or for your mum on Mother's Day - the possibilities are endless and you're often overwhelmed by the selection. To make giving easier, we have created three gift sets with different combinations of products:
Our Lavender Essentials Set includes the best for your hands and mind. In the gift box you will find both our 500ml Lavender Hand Wash and our hand-sewn Lavender Dried Duo Packs.
The Lavender Care Set , our gift set for your body, includes our 500ml Lavender Body Wash in the rPET bottle and our Lavender Hand Wash in the 500ml glass bottle. Certified natural cosmetics from Austria.
In the Lavender Scent Set you will find our Lavender Room Oil and our Lavender Dried Duo Packs.

Our sustainable lavender bags are hand-sewn by our aunt and bring the scent

of lavender into your home.
The sets come to you in a high-quality gift box, 100% natural paper, 0% plastic. The gift box is also Made in Austria. Sustainable, regional and packed with love by our mom.
We are also happy to enclose a card with your personalized congratulations, simply enter the desired message in the free field during the ordering process. Julia & Matthias von March wish you a lot of fun giving presents.