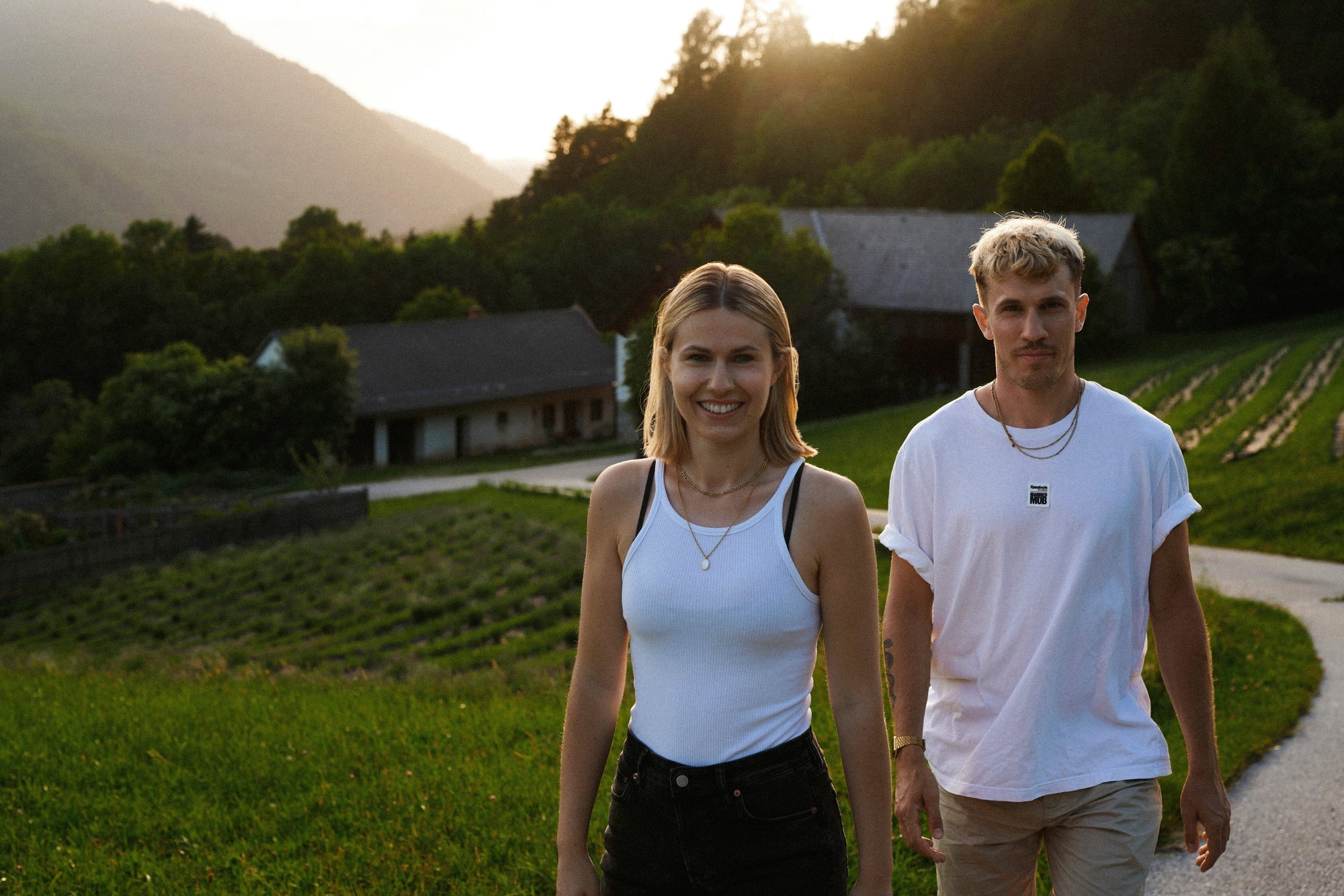 Haselbach - from grandma's freshly baked bread to blooming lavender fields
We wanted to take the opportunity to introduce ourselves so that you also know who is actually behind March. We, Julia and Matthias, are siblings from Weiz (in beautiful Styria). We grew up only a few minutes away from our grandparents' farm, so we spent a lot of time in our childhood with grandma and grandpa. These childhood memories, the smell of freshly baked bread, the cocoa that grandma always made very special and the scent of fresh hay will always be with us.
In our professional lives, we both found our home in the digital sector, but what has remained is our love of nature. We prefer to spend our free time in nature to gather energy and strength. What also remained was the desire to bring the grandparents' farm back to life. The spot in the middle of Haselbach is too beautiful not to use it. This place exudes a calm for us like no other. The cars that drive by every day can be counted on both hands, all you can hear are crickets chirping and birds chirping. For years we collected ideas, exchanged ideas again and again, until 2020 came and we had the time and peace to implement our ideas and plant the first lavender.
Now we look back on more than two years of March, on a family business where everyone lends a hand, from our mum, who manages the shipping, to our aunt, who sews every single lavender bag. March is definitely more than us siblings, March means family. We look back on a brand that means home to us and hope that with our products we can also give you a piece of Haselbach and the tranquility of this special place.