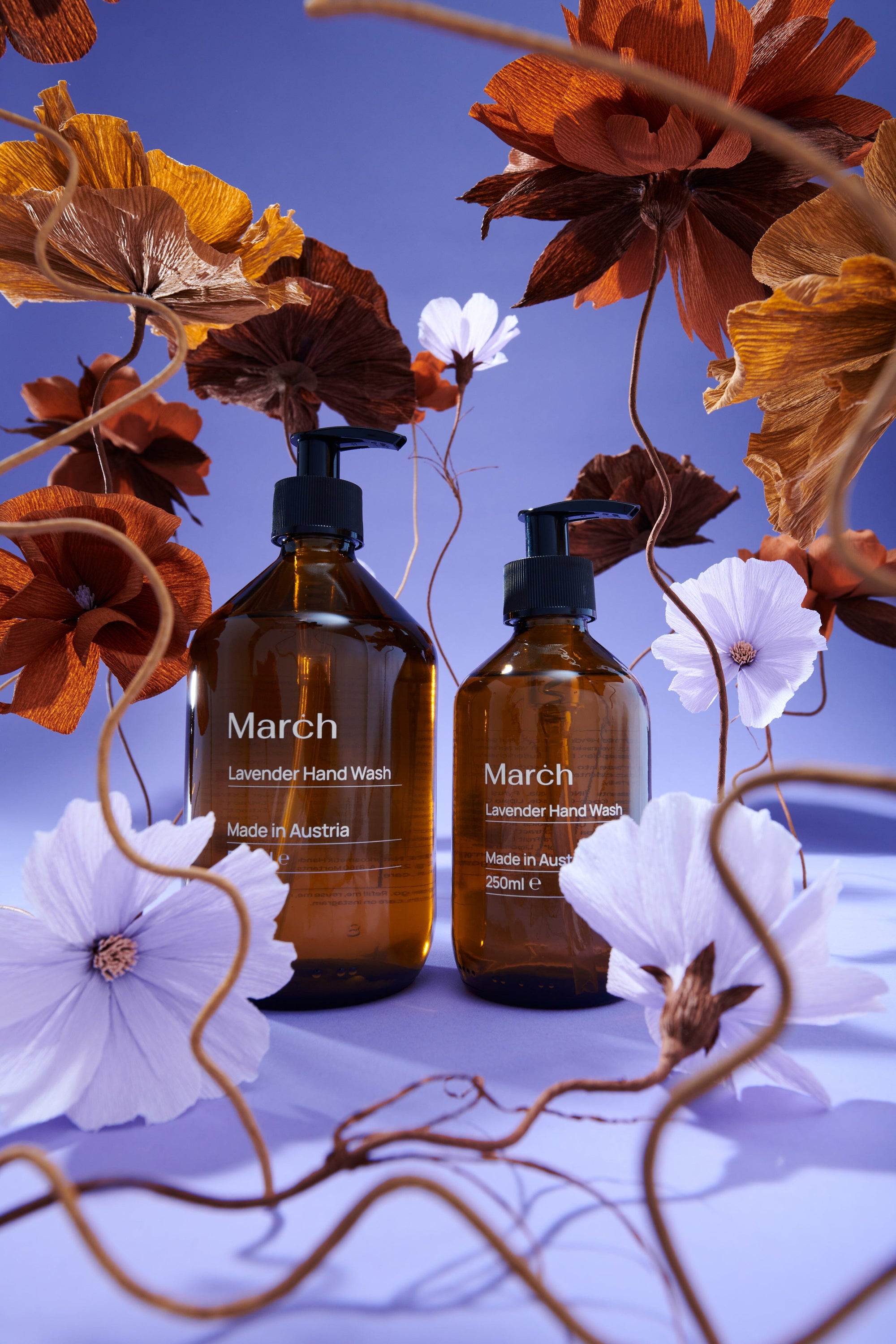 A prolonged spring
March 2020 - our journey with March began. It is now March 2023 and we can feel that spring is just around the corner.
Spring as the time when nature begins to awaken again was our inspiration for our new campaign. Together with Julia from Salon Jules and her paper flowers, we toyed with the idea of ​​extending spring - so that March accompanies you for 12 months of the year. Brown flowers, as brown as our glass bottles, reflect spring even in the colder seasons. The bright blue sky, the hot summer days in the lavender field.
We look forward to March's continued journey with you as our companion. We can promise you one thing: We have a lot planned for 2023 and can't wait to start an extended spring.