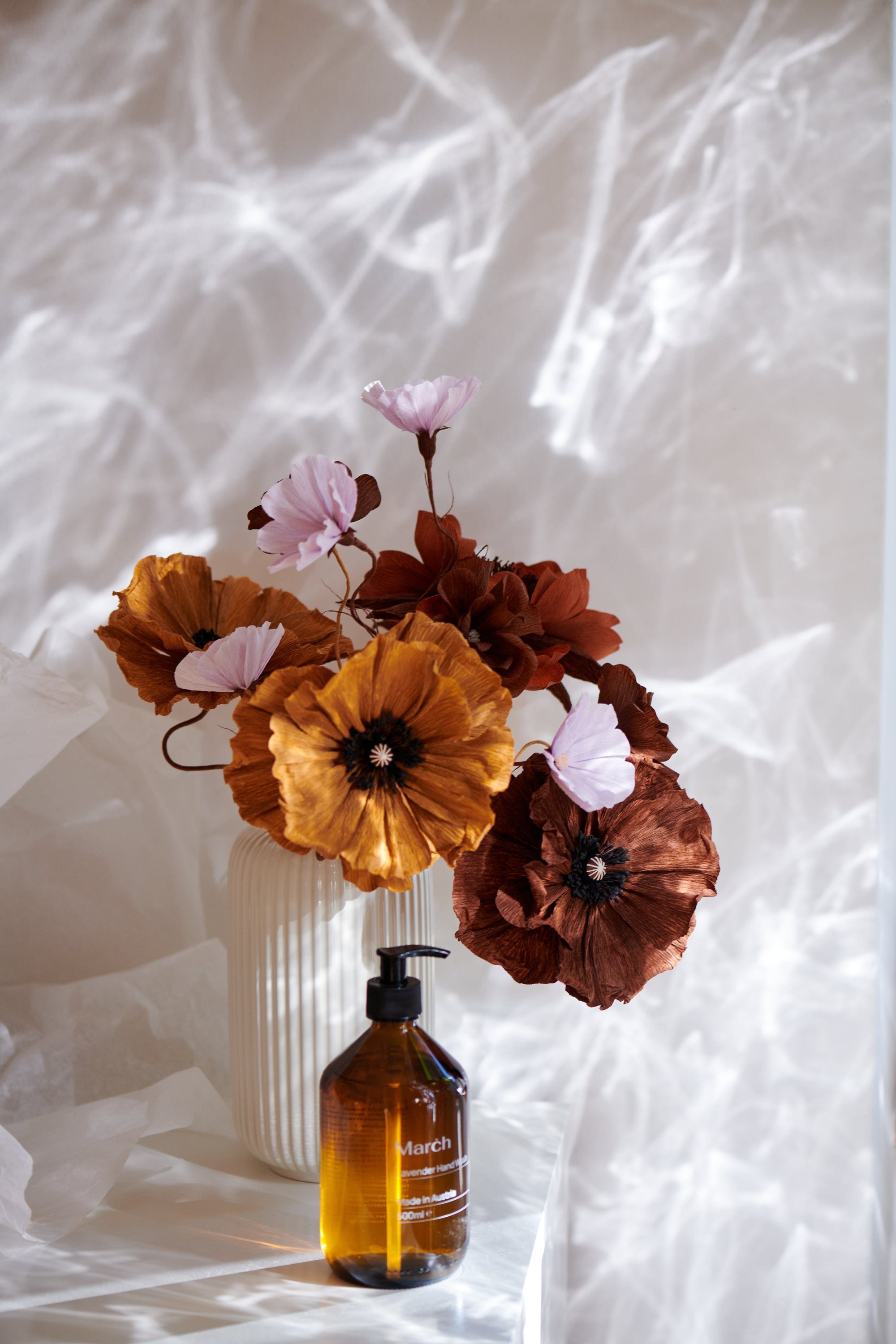 A song of praise for spring
Get out of the cold winter days. We are ready for spring. Ready for the blooming nature. For longer days. For light moments. When the sun's rays hit our brown glass bottle, the warmth soothes us. Calms our mind and soul.

We can feel it, spring is coming. We associate it with something new, blooming, warmth, birdsong, the first coffee on the terrace and sunbeams on our faces.
Our Lavender Hand Wash brings you those spring feelings home. Our very mild liquid soap with antibacterial and soothing effect pampers your skin with rich ingredients.