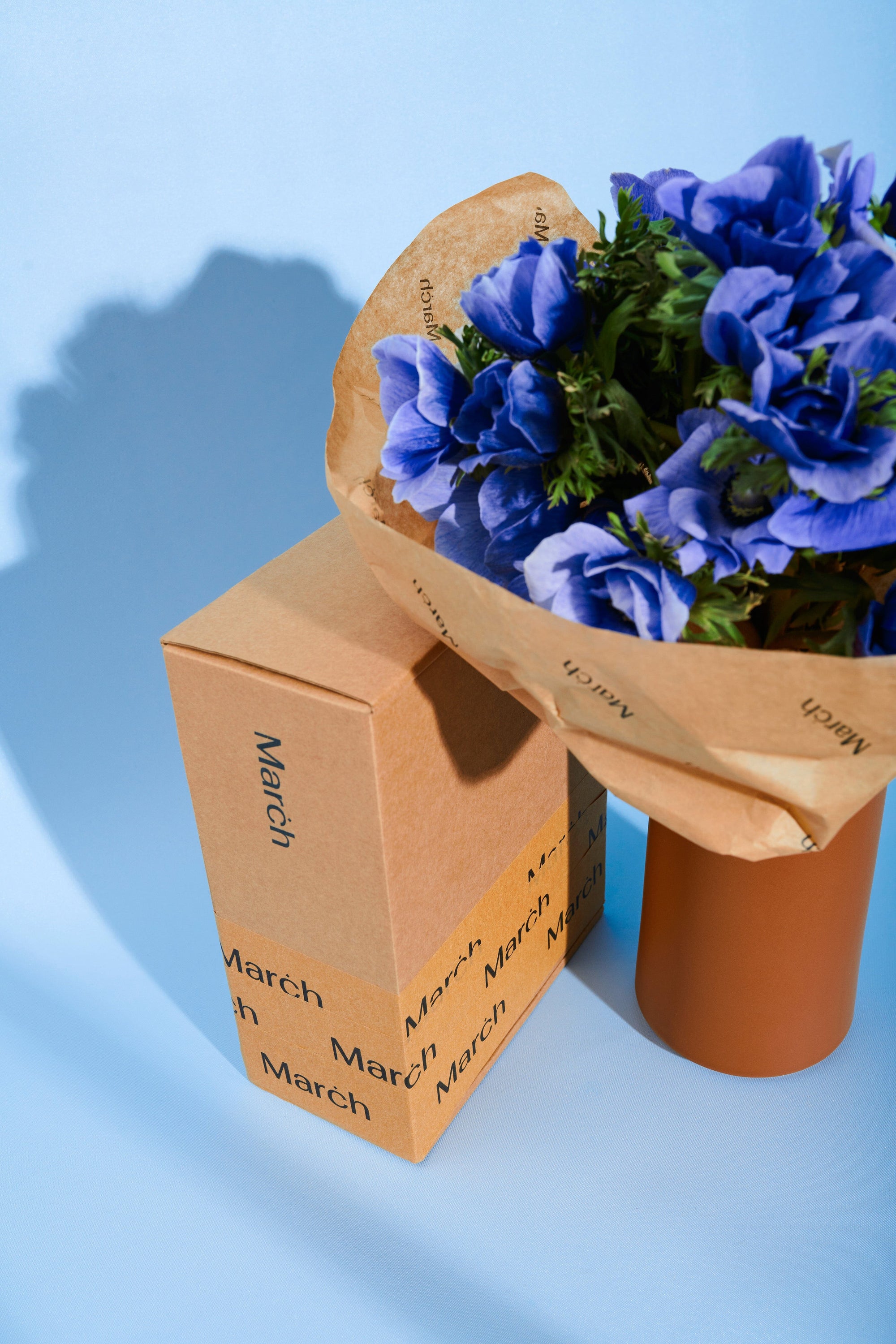 10 ideas for the perfect wedding gift
The wedding season exudes love and positive energy. A time when everyone is in a good mood because it celebrates the unconditional love between two people. Exactly to do justice to this wonderful setting, it is often difficult to find the ideal wedding gift for the bridal couple. If they are also best friends, then you want to be all the more sure that you will find the ideal gift for the couple.
Money is often given as a gift, and here, too, one wants to find a creative solution as to how to pack the money well. In a creative framework and special it should be. Here are our ten favorite gift ideas for the perfect wedding present:
Creative gifts for the wedding
Giving money is often very common and desirable, as the bridal couple can use it to fulfill their wishes directly. However, if you want to pack the money creatively, then our black gift sets made of uncoated paper are ideal.
Our gift box is available in different variations and for different budgets. The money can then be added directly to the box and the gift is complete. Beautifully packaged with a regional, sustainable product, what more could you ask for? Oh yes - a card is also included and can be personalized with your desired text, so you don't have to worry about anything.
For example, Valerie writes about March: "I just love your products. The body wash always gives me such a pleasant feeling and the scent is simply unique. I also always have the soap at home and it is also a great gift idea! I just love it!"
Pack banknotes creatively
If you want to pack the money creatively, then there are two options, for example:
Money Tree

: Get a plant from your trusted tree nursery and fold the bills. After that, hang the money on the plant as small leaves. As a result, the newlyweds not only enjoy the money, but also a beautiful plant for their home.

Money Chocolates

: Empty a box of chocolates and fill the empty spaces with bills and coins instead of chocolate.
A gift for eternity
Our hand-cast Bronze Oil Burner , a bronze oil lamp, is unique - like the love between two people and lasts for eternity. Handmade in Styria and weighing more than a kilogram, it is the ideal gift for every household. A design piece for every house or apartment. The Bronze Oil Burner enchants with a fine lavender scent, because the oil lamp comes together with our Lavender Room Oil . One thing is for sure, the Bronze Oil Burner will definitely be an eye-catcher in their home.
Last minute gift
We all know the feeling of being late when looking for a gift. Here we have your back, because within Austria our packages are with you between 1-3 working days, in Germany we deliver between 2-4 working days. All of our packages are sent without plastic, because we only use recycled paper for shipping.
give experiences
If you are looking for a special experience, then original experiences for the couple such as a short break over the weekend are suitable.
Holidays in Austria's Tuscany:

One of our favorite destinations is southern Styria, also affectionately known as Austria's Tuscany. Enjoying a glass of Sauvignon Blanc or a homemade apple juice in the middle of the vineyards, what could be nicer.

Hiking holidays in Austria's longest gorge:

The Raabklamm, Austria's longest gorge, is just around the corner from our lavender field. Pure nature and switching off is inevitable.

Holidays in the mountains:

On the Teichalm you will not only find wonderful alpine landscapes, but also unique hotels to relax and enjoy a spa weekend.
Wedding rings in good condition
Preserve the beauty of wedding rings with our Lavender Liquid Soap . Not only does it look attractive in a brown glass bottle in the bathroom, but it is also gentle on the hands. This is of great importance to the newly wed couple and helps keep their rings sparkling at all times.
memories as gifts
Have you already experienced a lot together with the bridal couple? Then, for example, create a photo album with all the good memories together, maybe add a few quotes or tickets to make it even more personal. With simple programs like Cap Cut or Canva, you can also create short films with all the photos and thus create a digital solution.
DIY gifts
If you like to do handicrafts yourself and are active, then you can let your creativity run free here. Knit a cozy blanket for the couple, create a personalized box full of memories of you or give them a yearly subscription to your homemade jams and provide them with monthly refills.
Honeymoon gifts
Create a customized package for the couple's honeymoon. This can include, for example,lavender pillows for fresh laundry, a travel guide for the country where the bridal couple is traveling to or a voucher for an activity or a local restaurant. If you want to go one step further, you can also call their hotel directly and book something in the hotel, for example - massages, dinner or flowers in the room.
Gifts for the wedding guests
But what if you are part of the bridal couple and want individual gifts for your guests? You are welcome to contact us here, because we have already provided a number of weddings with our lavender pillows. OurLavender Dried Duo Pack makes an ideal gift for guests, because who doesn't need some rest after a hard night of partying or busy weeks of preparation. Table decoration is always a big topic at every wedding:
Dried lavender sprigs

: Along with the lavender pillows, dried lavender sprigs make the ideal table centerpiece and ideal gift to take home. They not only beautify every table, but also enchant with the gentle smell.

Disposable cameras

: Disposable cameras, which you can place on the tables, also ensure good memories, so that all guests can collect their own impressions and you can experience the wedding from different angles.
We hope we can help you find the perfect wedding gift. If you have any questions, please contact hello@march.care at any time, we look forward to hearing from you!