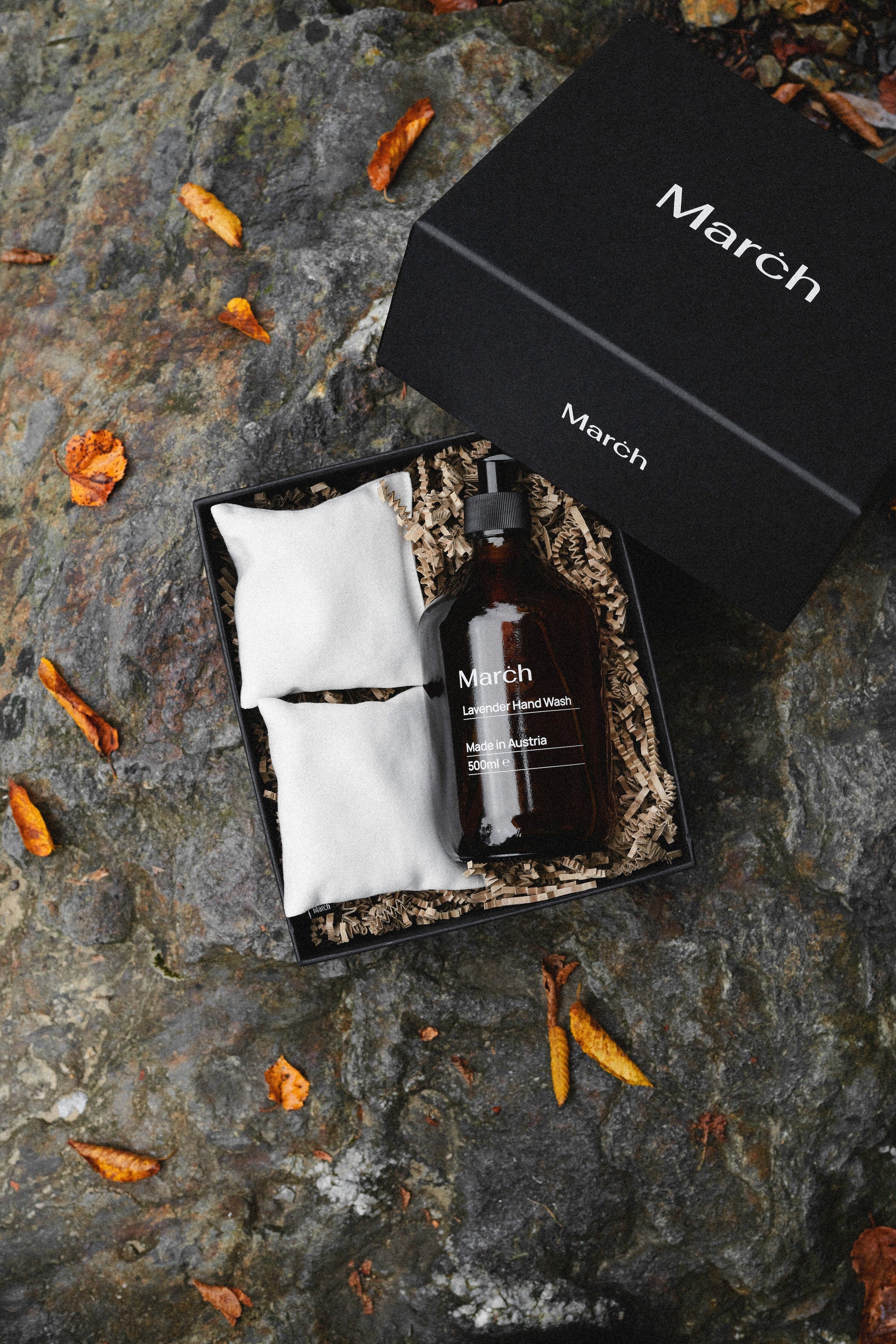 A special moment
Whether for you or your loved ones. Whether "just because" or for a special occasion. Our gift boxes are ideal for treating yourself to a special moment.
Our Lavender Essentials Set offers the best for your hands and for your mind. Included are our 500ml Lavender Hand Wash in a glass bottle and our Lavender Dried Duo-Packs, our hand-sewn scented sachets.
Our Lavender Care Set cares for your body with certified natural cosmetics from Austria. It includes a lavender hand wash and a lavender body wash. Enchant your body with the scent of lavender and your skin with gentle ingredients.
Our Lavender Scent Set offers you the calming scent of lavender for your home. Our lavender oil in the 20ml bottle and our hand-sewn scented sachets bring the scent into your living room.
All gift boxes come to you in an elegant black gift box and can also be used afterwards as a storage box, for example. The box is made of 100% natural paper, made in Austria. For companies and generally larger sales volumes, we are of course also happy to put together your individual box. Just write to us at hello@march.care and we will be happy to advise you on your selection.