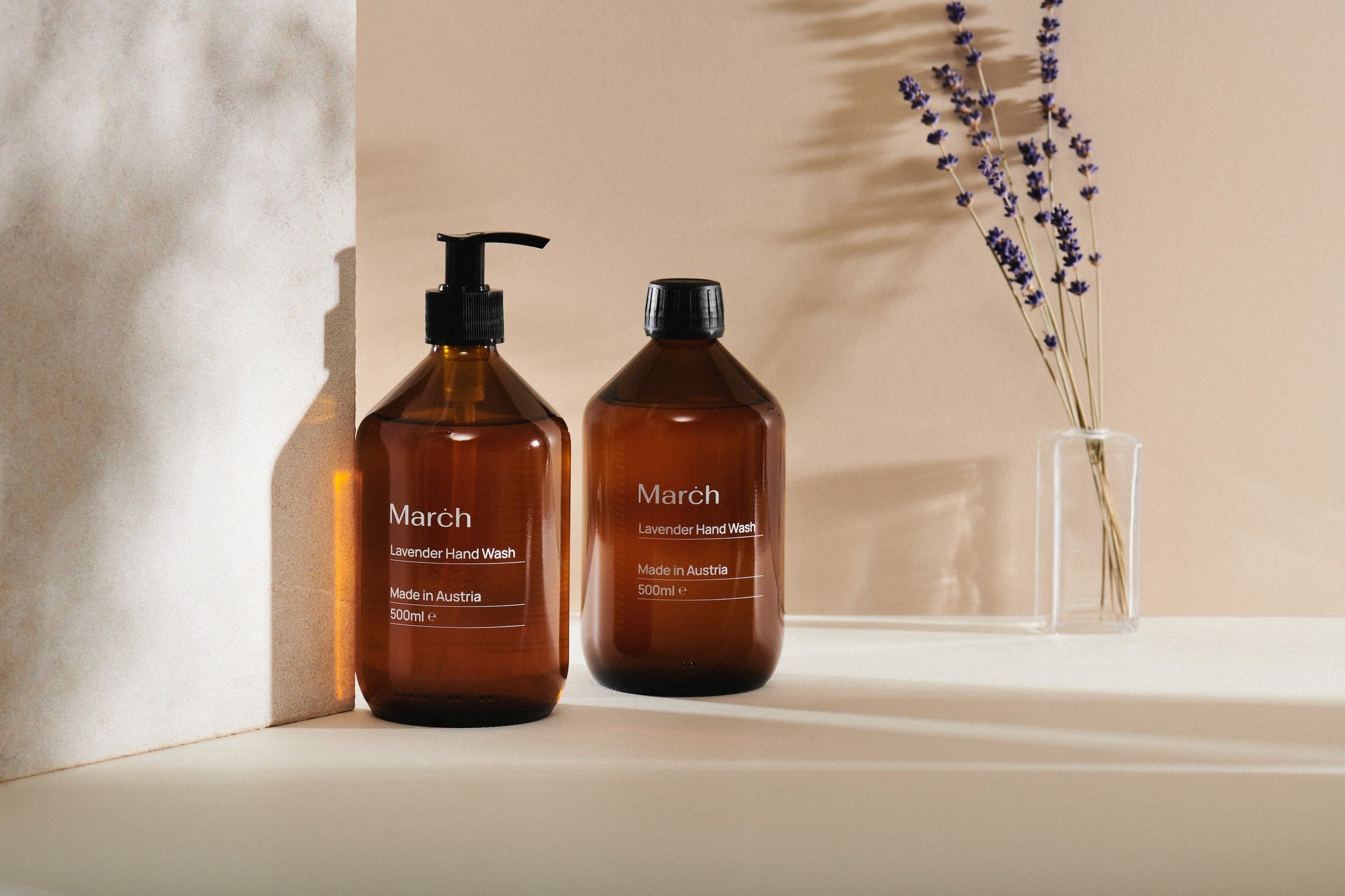 Tyrolean mountain spring water and lavender - our favorite combination
With this blog post we want to introduce you to our best-selling product: Our Lavender Hand Wash . Our lavender liquid soap comes in 500mL bottles, 500mL refill bottles with screw caps, but also in 250mL bottles. For our certified natural cosmetics with organic content, we use mountain spring water from Tyrol, organic apple juice, organic marigold extract and of course our beloved organic lavender oil.
Our Lavender Hand Wash protects your skin from drying out because moisturizing ingredients are gentle on your skin, which is why we get feedback from our customers such as:
The soap has a wonderful scent and a very good consistency.
Super soap with a nice scent in the glass bottle!
Austrian quality product. Once you have the soap, you won't want any other!
Our Lavender Hand Wash is definitely more than
just
a soap, our liquid lavender soap is a fragrance experience for your skin and for your bathroom.