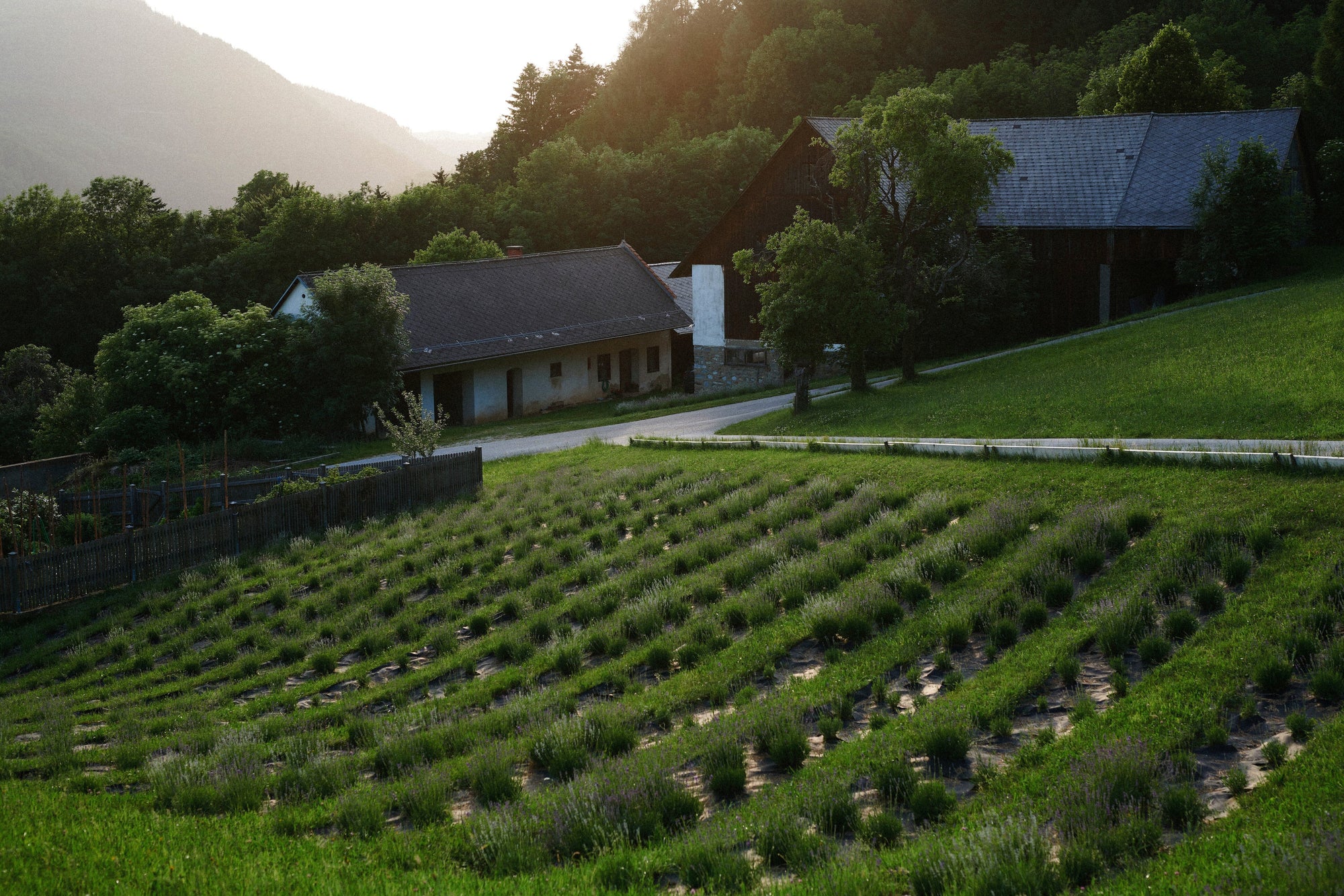 The challenges of small farms
With March we wanted to revitalize our family farm in Haselbach in eastern Styria. Living in the country definitely has its perks and can be beautiful: being right in the middle of nature, no noise (an estimated five cars drive by the farm every day), and the feeling of just having space. space to breathe. room for rest. This is definitely a privilege that we are aware of.

But unfortunately there are other sides to this coin. 19,000 farms in Austria have given up since 2012 (as of 2019). Family businesses are always faced with new challenges, either they are forced to grow or they have to give up. In 1951 the average farm size was around 10 hectares, now it is 20 hectares. So the farms are getting bigger and smaller farms have a harder time competing against the big farms.

With this in mind, we embarked on a new journey with lavender in 2020. Every day that our lavender grows and thrives, we are grateful for this experience and strive for something new. But of course there are also sleepless nights during thunderstorms or heavy rain. Nevertheless, all these worries are irrelevant when you can look at a sea of ​​flowers of over 6,000 plants in summer.