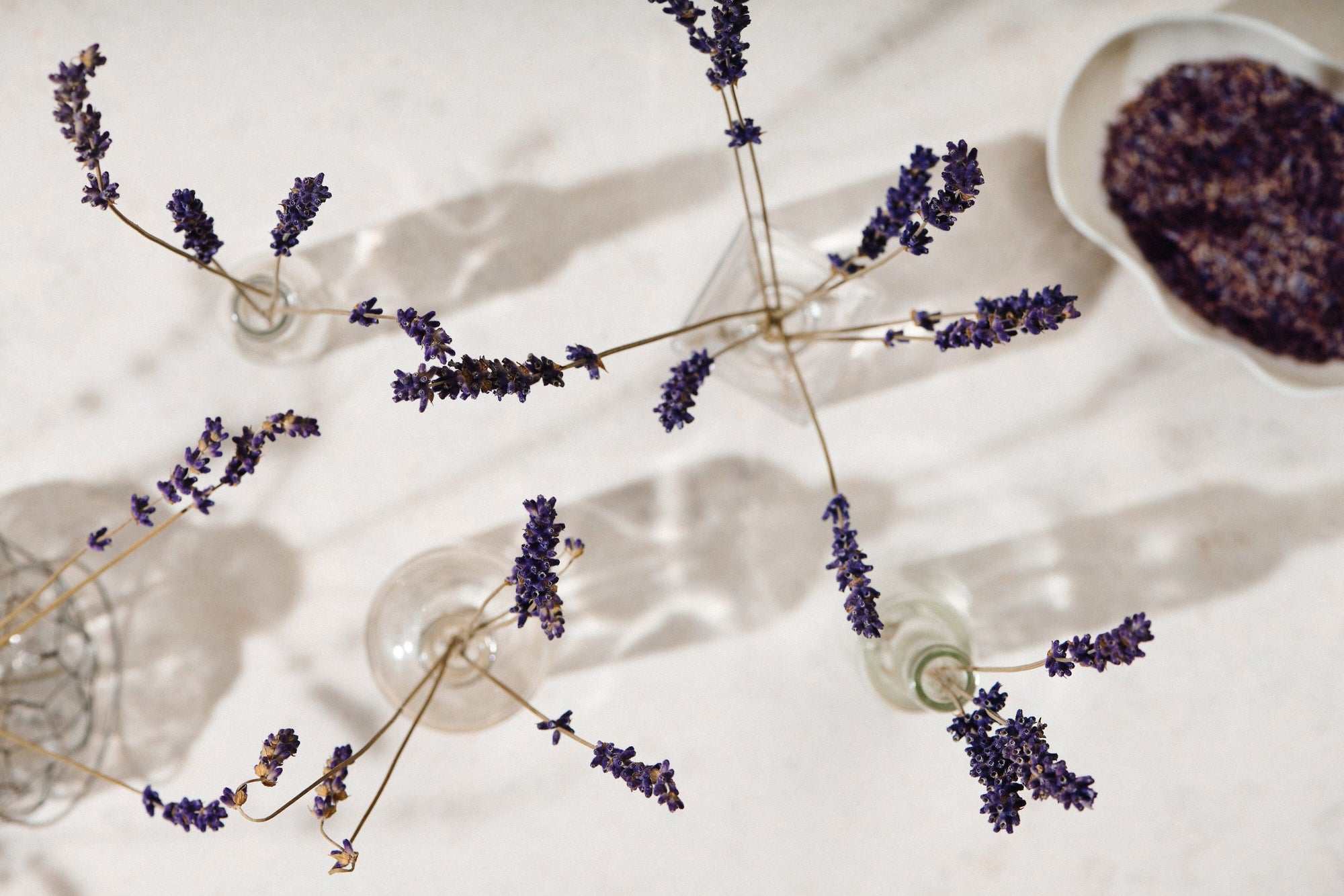 How lavender calms the world
Lavender - the silent queen of every household. Whether it's in your perfume, laundry detergent, or soap, you most likely come into contact with lavender more often than you think. Although you may rarely be conscious of lavender, you most likely have an accurate picture, or rather, the smell in your nose.
Lavender likes it warm, dry and loves the sun. It is therefore not surprising that its European homeland is the coastal regions of the Mediterranean. Warm slopes along the Mediterranean coast to Dalmatia and Greece, as well as Tuscany are the original home of lavender. The silent queen was brought to Europe from Persia by the Romans.
Benedictine monks are not only to blame for some wheat beer hangovers, they also gave lavender another home north of the Alps. This happened in the 11th century and since then lavender has been valued and used as a scented and medicinal herb.
Real lavender - Lavendula angustifolia - is one of the four types of lavender, along with lavandin, French lavender and spike lavender, which are important for aromatherapy and naturopathy (nerd knowledge: there are over 30 different types of lavender worldwide). We have also planted exactly this one and are already looking forward to summer 2021, when we can expand our field.